Everyone that has ever browsed for porn must have been stumbled upon RedTube. This is a massive free site that has been online since 2007, and by now it's one of the most recognizable adult sites in the world. There are millions of videos for your enjoyment, and you don't have to spend a dime on seeing them.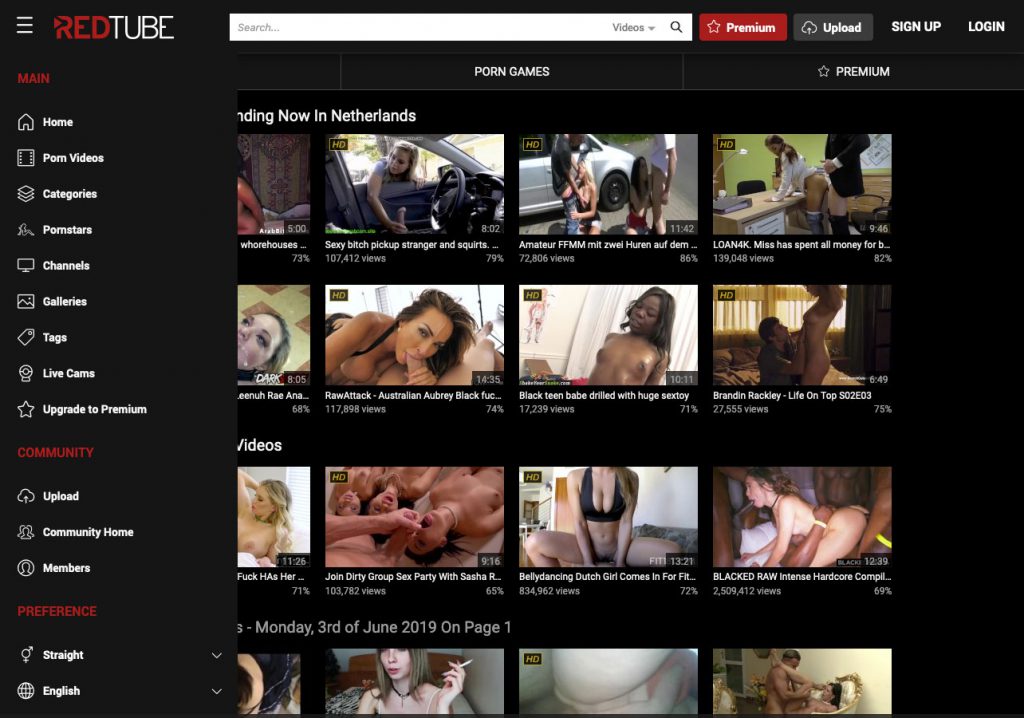 Once you land on the site, you'll see be greeted by the user-friendly interface. The central part of the screen is covered with tens of thumbnails, which will show you what is currently popular and what is recommended. There are even playlists, and you can see what is now trending in the country. We love the thumbnails as they are animated a give you additional information such as the quality (HD or not HD) and the length of the video.
Streaming Quality and Playlists
The streaming worked fine, as whatever random video we loaded, we had no buffering problems. The video player will give you a surprising amount of control since you can change resolutions or speed up or slow down the action. If you are a free user, there are limits. You can watch every scene, but if you want to see them in 1080p, leave a comment, upload a video or make a playlist, you'll need to register. Also, you can download RedTube videos here https://thecamdude.com/redtube/.
Benefits of RedTube Premium
RedTube Premium is free for a week, and after that, you can enjoy monthly subscription for $10. Besides being able to watch videos in 1080p HD, an additional benefit is that the ads will disappear that way. They are still tolerable for a free user, as they don't get in your way. We did see a few popups but on pretty rare occasions, and not the annoying ones you can't close. The navigation system will let quickly find whatever you are looking for, as there are a lot of categories, and pornstars have their pages too. You can also search by tags or use manual search.
Online Private Cam Sex Shows
Finally, RedTube also integrates cam sex. Whenever we visited, there were at least 1500 models online, so the choice is there. You'll find girls of all ages here and even porn stars. Of course, if you want to chat with or enjoy their private show, you'll have to register and buy credits.
You Can't Go Wrong Visiting RedTube
RedTube offers a lot to its visitors. If you don't want to spend your cash, you'll still get enjoyment, while on the other hand, Premium account is well-worth of your money as it removes ads and gives you full HD resolution.