We all know Pornhub is one of the best free porn tube sites in the world. Sure, the huge amount of free porn on this popular site is incredible, and the thousands of new homemade and professional adult videos that are added every day is fantastic.
But if you think using Pornhub for free is as good as it gets, then you better check out all of the benefits of Pornhub Premium listed all together right here.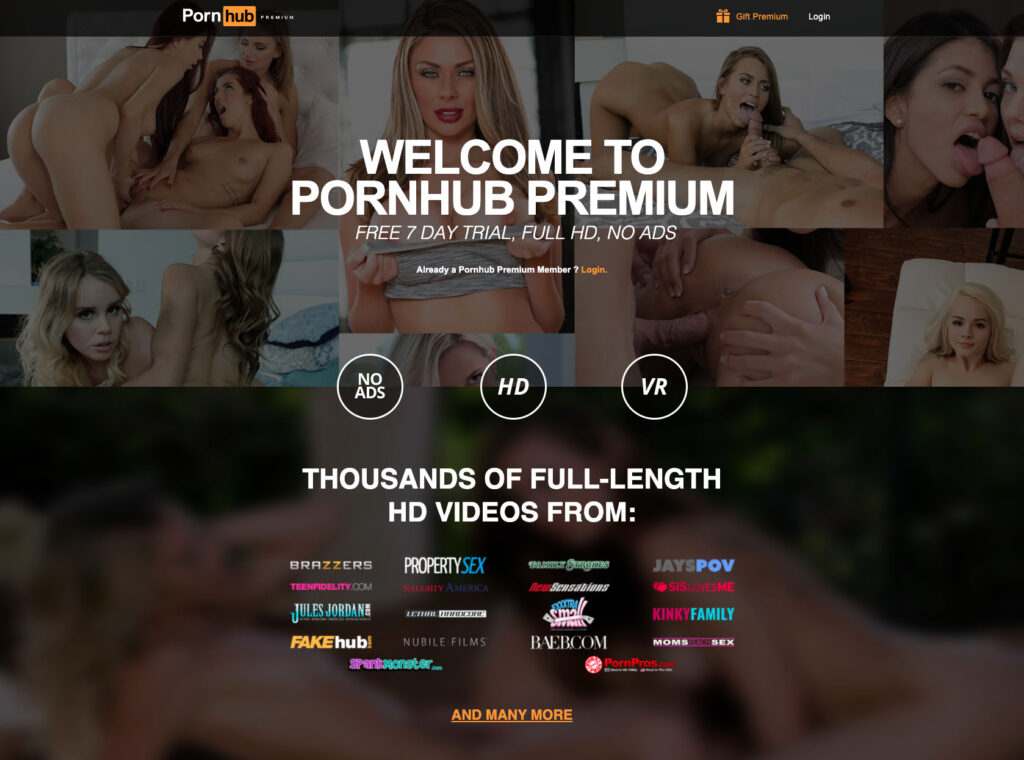 In short, Pornhub Premium is basically just an account upgrade for a very low monthly price compared to what you get back in return.
Especially if you're already a regular Pornhub user, visiting a couple of times per week. The extra features and access to amazing premium content and exclusive channels is likely going to be worth it.
Free Pornhub account vs Pornhub Premium
Let's quickly find out how the two type of Pornhub accounts compare to each other.
| | | |
| --- | --- | --- |
| Benefits | Basic free account | Pornhub Premium |
| No Ads | – | + |
| Premium content | – | + |
| Full HD and 4K Ultra HD | – | + |
| Virtual Reality in 2160p | – | + |
| 30K+ DVD movies | – | + |
| Access exclusive channels | – | + |
| High speed downloads | – | + |
| Faster loading streams | – | + |
Besides all of the benefits listed above. A Premium subscription has a 7 day free trial, includes 24/7 customer support, it's safe and discreet, and can be cancelled anytime.
About the subscription being discreet, there will not be any mention of Pornhub on your credit card bill. Also, don't even worry about any hidden costs or fees, the biller they're using is trustworthy as well.
No ads
Just not having to look at any more annoying and distracting ads is a big improvement when it comes to the overall user experience. You'll no longer have to spend any time watching pre roll ads before the actual video starts playing. Pornhub Premium looks a lot cleaner as well without any banners and popups.
Premium content
Pornhub is working together with most of the best porn sites and adult networks like Brazzers, Porn Pros and Mofos Network. These all provide us with the best quality porn.
You'll get access to all of the premium content these sites and networks provide. Currently, this are well over 100.000 top quality videos. These are all full videos, no short trailers or previews.
Expect the number of great high-quality porn videos to be going up and up, because Pornhub is consistently adding new premium content partners.
Some premium content partners
| | | | |
| --- | --- | --- | --- |
| Reality Kings | Nubile Films | FakeHub | Naughty America |
| SisLovesMe | Team Skeet | New Sensations | Jules Jordan |
| Digital Playground | Kinky Family | Lethal Hardcore | Trans Angels |
| Twistys | Family Strokes | Babes Network | Teen Fidelity |
For a list of top rated porn sites across all niches in the adult industry, you can check out https://www.thepornblender.com. This site also includes a list of more free porn tubes.
Full HD and 4K Ultra HD
From now on enjoy the vast majority of premium content in 1080p Full HD or even 4K Ultra HD. As a Premium user you'll no longer have to deal with the best quality version of a video not being accessible to you.
It doesn't mean the lower quality option like 720p is bad, not at all. But if you just found this amazing new porn video, you do want to enjoy the action in the best possible quality. And for that Full HD and Ultra HD are incredible!
Downloading 1080p and 4K videos
With the download feature you can now also download your favorite videos in Full HD and 4K if the video is available in those resolutions. With a free Pornhub account it would just be the standard definition files up to 720p.
It's important to know that downloading videos isn't always an option though, even with Premium. Because individual channels can still block the download feature. So when you see that the download feature isn't available at all for a specific video, then it also won't be available with Premium.
Exclusive channels
With Pornhub Premium you can finally watch those paid videos you normally never had access to in tons of exclusive channels. To be honest, some of the best content on Pornhub can be found in these channels, especially if you like high-quality homemade amateur porn you'll love these are fully unlocked now.
Virtual Reality in 2160p (4K Ultra HD)
Pornhub VR content includes some of the best virtual reality porn in 2160p. The library of VR porn includes over 1.000 exclusive virtual reality porn scenes, all in Full HD and almost 500 in 4K Ultra HD.
If you're used to the standard low quality VR porn, then you have to realize these Full HD and 4K VR porn scenes are on a whole other level of quality. The crystal clear VR content makes such a huge difference, the experience is actually incredible.
Pornhub VR content works with most devices: Google Cardboard, Oculus, PlayStation VR, Samsung Gear VR and VIVE.
30K+ DVD movies
There's literally no one who thinks the huge amount of premium content wasn't enough already. But Pornhub doesn't care, because for anyone with a subscription they're giving them access to over 30.000 full-length DVD movies.
Just this huge library of full-length DVD movies in HD alone, probably gives you enough porn to last you years of entertainment.
High speed downloads
Quickly downloading your favorite Pornhub videos has never been any easier. The high speed downloads you get with the upgrade to Premium is great.
If you're someone who likes to save the best porn videos onto your hard drive, then higher download speeds will definitely come in handy.
Getting the videos on your storage device is an easy way to watch them again whenever you want from your desktop PC, laptop, TV or mobile device.
Faster loading streams
With priority access to the Pornhub servers there's almost no more buffering, the videos will load way faster for you as a Pornhub Premium subscriber.
Pornhub Premium cost – Save 20%
$9.99 a Month
$95.88 a Year ($7.99 a Month) – Save 20%
Just want to try it out for free first? Then don't even hesitate and go with the free 7 day trial. With a full week of Premium you have all the time you need to discover if a subscription is really something for you.
However, for only $9.99 a Month you can upgrade your free account to Pornhub Premium and unlock all of the perks.
Looking at what you get back for it, it's definitely worth it. Even more so if you buy a year up front for $95.88. This means it's actually only $7.99 a Month, which isn't even $0.27 a Day. Compared to the monthly subscription you will save 20%!
Special Pornhub Premium discounts
Occasionally there will be promotions or special gifts for a limited time. Like 30% off an annual subscription or unlocking all of the perks for life.
They often show up during the holidays, or special days like Valentines day, Father's day or Black Friday. It's up to you if you have the patience to wait for one of these offers.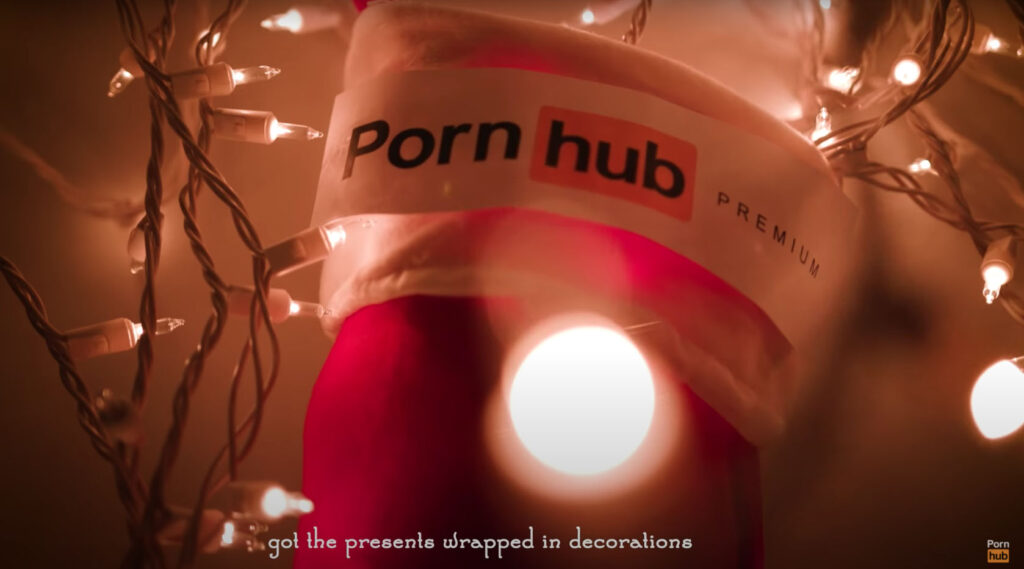 Conclusion
If you're already a regular Pornhub user, then consider all of the extra content and features you'll get with Pornhub Premium. $9.99 a Month is definitely justifiable, and even more so if you go for $95.88 a Year, that way you save 20%.
The free 7 day trial is great for anyone that wants to give Premium a try first, it's a good option too if you're still on the fence about it.
But whatever Pornhub Premium subscription you're going for, once you upgraded it will give you enough content to last a life time!